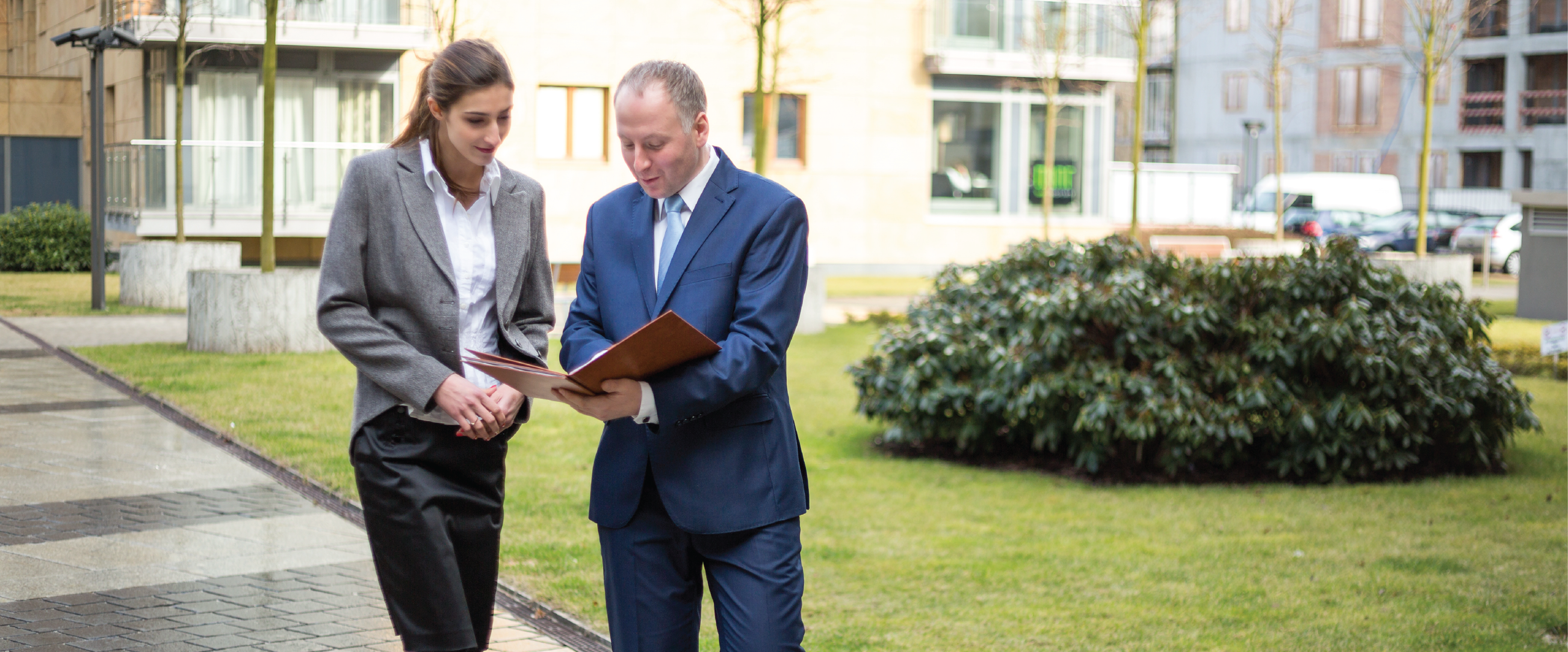 When it comes to making a big purchase, we like to think we're smart consumers. If you're going to buy a new laptop, car or home, you do the research: read reviews, shop for pricing, kick the tires (sometimes literally). So why is it that when it comes to healthcare, consumers don't use the same tactics?
When your business is subsidizing your employees' healthcare, you want them to use good judgment when making important decisions. Not only does this ensure your employees are receiving quality, affordable care, but it also helps your company minimize healthcare spending.
It's in your company's best interest to teach your employees how to be better healthcare consumers. Doing so will require a little effort to start, but as you create a culture of openness and transparency around healthcare benefits, you'll immediately notice the benefits.
Here's how you can start coaching your employees on how to become better healthcare consumers.
Communicate About Benefits Often
Think about the last time you talked to your employees about their healthcare benefits. Was it during renewal season, or during a new employee's onboarding?
Your employees are using their benefits year-round. Make it a point to communicate early and often about how benefits work, where to find resources, and how to be a smart healthcare consumer (more on this below). If you want your employees to use their healthcare effectively, you need to create an internal communication plan that cultivates a workplace focused on employee health.
Make resources available across multiple internal channels to empower employees to learn more about their benefits offering and to become smarter healthcare consumers. Test different formats, such as:
Creating a page of relevant links on your staff intranet
Dedicating a section in the employee newsletter to benefits news and tips
Posting a flyer in the break room
Sharing updates during company-wide meetings
Forwarding resources from your health insurance provider to all staff
To find new and relevant resources, look for updates from your state's health department or industry publications like Employee Benefit News and SHRM.
Create a Culture of Health
Creating a culture of health in your workplace starts from the top. In addition to sharing resources to explain benefits to employees, share personal stories from leadership about how they practice health and wellness—and how they practice smart healthcare consumerism.
As part of your communications plan around employee healthcare benefits, consider including personal stories from employees, especially high-ranking or highly visible personnel such as the CEO, CFO or HR manager. While employees should never be asked to share sensitive information, they may have an interesting anecdote about saving on their kid's X-ray after a tree-climbing accident, or how they saw their new baby for the first time in a private ultrasound clinic. When they hear how other people are using their healthcare benefits and saving money—especially leaders—employees will be more inclined to do the same.
Explain the Why
Like other industries, healthcare costs are impacted by how much consumers are using and spending on services. Healthcare costs rise when consumers don't utilize services the way they should, such as going to the ER for non-emergencies. As an entity that already speaks to people about their healthcare costs, employers are in a good position for explaining why it's critical that patients are good consumers.
If your workplace provides a self-funded health insurance plan, it's especially important that you explain what happens when employees shop around for healthcare costs. If employees aren't finding the most cost-effective option, whether on a routine prescription or a critical surgery, then that's more money coming out of their employer's pocket. While this might not bother some employees at first glance, they might not realize how it hurts their own pockets. Every dollar spent on healthcare is a dollar taken from a potential raise or another benefit that they could be utilizing and enjoying.
Present Alternate Ways of Providing Care
Many people don't realize that they can actually shop around for healthcare, let alone how to do it. Communicate with employees different use cases for how they can find less expensive – but still high quality – alternatives for health care. Show them a price comparison for different services and where employees can save money. For example, employees might assume they need to go to the hospital for an MRI; however, a freestanding MRI clinic will be much less expensive and more accessible.
One of the most costly examples is when employees decide they need emergency medical attention rather than urgent care. Employees may assume the ER should be their first stop when it comes to especially painful aches and injuries; however, simply walking through the doors of the emergency room can cost anywhere from $500 to $3,000. Urgent care centers are a more cost-effective alternative to receiving the same care. Additionally, walk-in clinics located in drug stores and grocery stores can provide many of the same services at convenient hours.
Employees may not realize how many alternative resources are in your community. Compile a handy list of in-network facilities that can perform many of the same services as hospitals, and keep it somewhere employees can refer to it.
Encourage Employees to See In-Network Providers
Seeing an in-network provider isn't an alternative method of care, and yet many people don't even realize they're seeing a more expensive provider. Some may simply prefer to continue seeing a trusted provider, while others may not even be looking for providers in their network—or even know how to search.
Encouraging employees to see in-network providers is the most cost-effective option for employees and employers. Employees enjoy the benefits and discounts providers negotiated to be part of the healthcare plan's network. This could include bundled services: a convenient, single payment for all treatments related to a specific illness, condition or medical event (as opposed to fee-for-service). Employers save when their employees are smart consumers—and those savings get passed on to the employee. Everyone wins.
To help employees stay in-network, place a link to your health insurance's Find a Provider page on the staff Intranet or in another easily accessible location.
Create a Workforce of Savvy Healthcare Consumers
Educating your employees on becoming better healthcare consumers doesn't have to be a burden. By simply committing to talking about healthcare more regularly, the conversations will become second nature and create a shift in your workplace.
HPS is here to help. As your healthcare network, we create tools to help our members navigate their healthcare choices with ease.
Start by sharing this FAQ sheet with your team to ensure their top questions are answered. For additional questions, contact us at client@hps.md.
Not yet working with HPS? Learn more about our solutions for employers like you.
We use cookies to improve your experience on our site. By using our site you consent to cookies.